Recruitment Marketing Public
The Page Editor allows you to create, edit, and display your recruitment marketing content the way you want to.
Powerful and easy-to-use, the editor tool lets you build, customise, and publish fully-responsive multimedia-friendly landing pages for use in attracting, engaging, and converting candidates.
Recruitment Marketing themes are built using bootstrap. This framework allows you to build responsive, mobile-first projects on the web with the world's most popular front-end component library. For more information refer to getbootstrap.com.
Columns and Rows
For greater flexibility in terms of layout, your landing page content is presented in individual blocks contained in rows.
Click the New Row button to add a new row, and from the drop-down, select the number of columns you wish that row to have.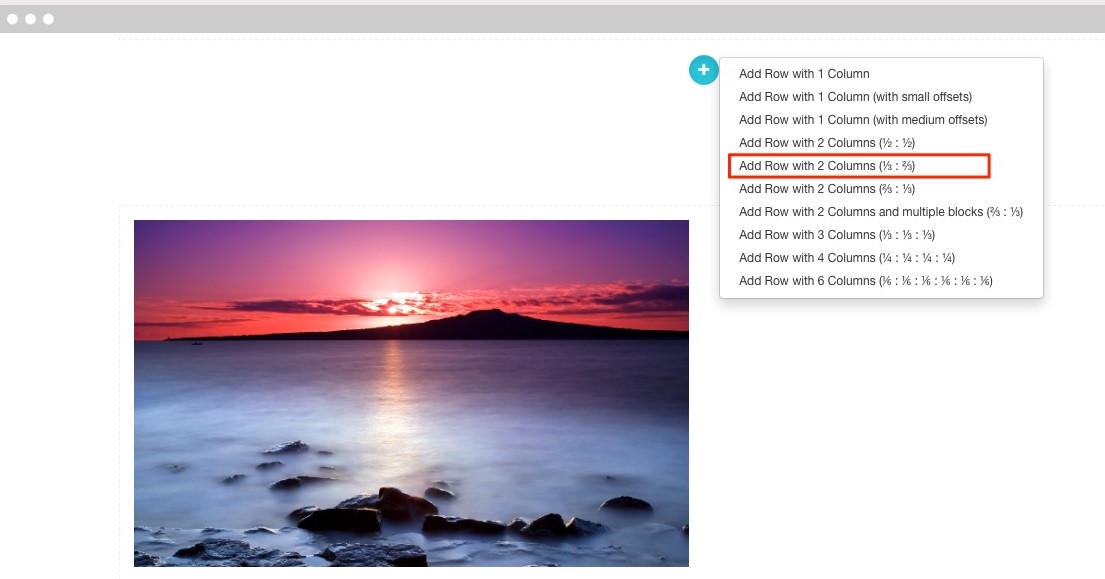 Note that when a layout with two columns is selected, these columns can vary in width. In a row with two columns, one may occupy one third of the row's total width, with the other taking up two thirds, as seen in the example below.
For the full range of rows and columns layout options available in Recruitment Marketing, refer to the wireframes below.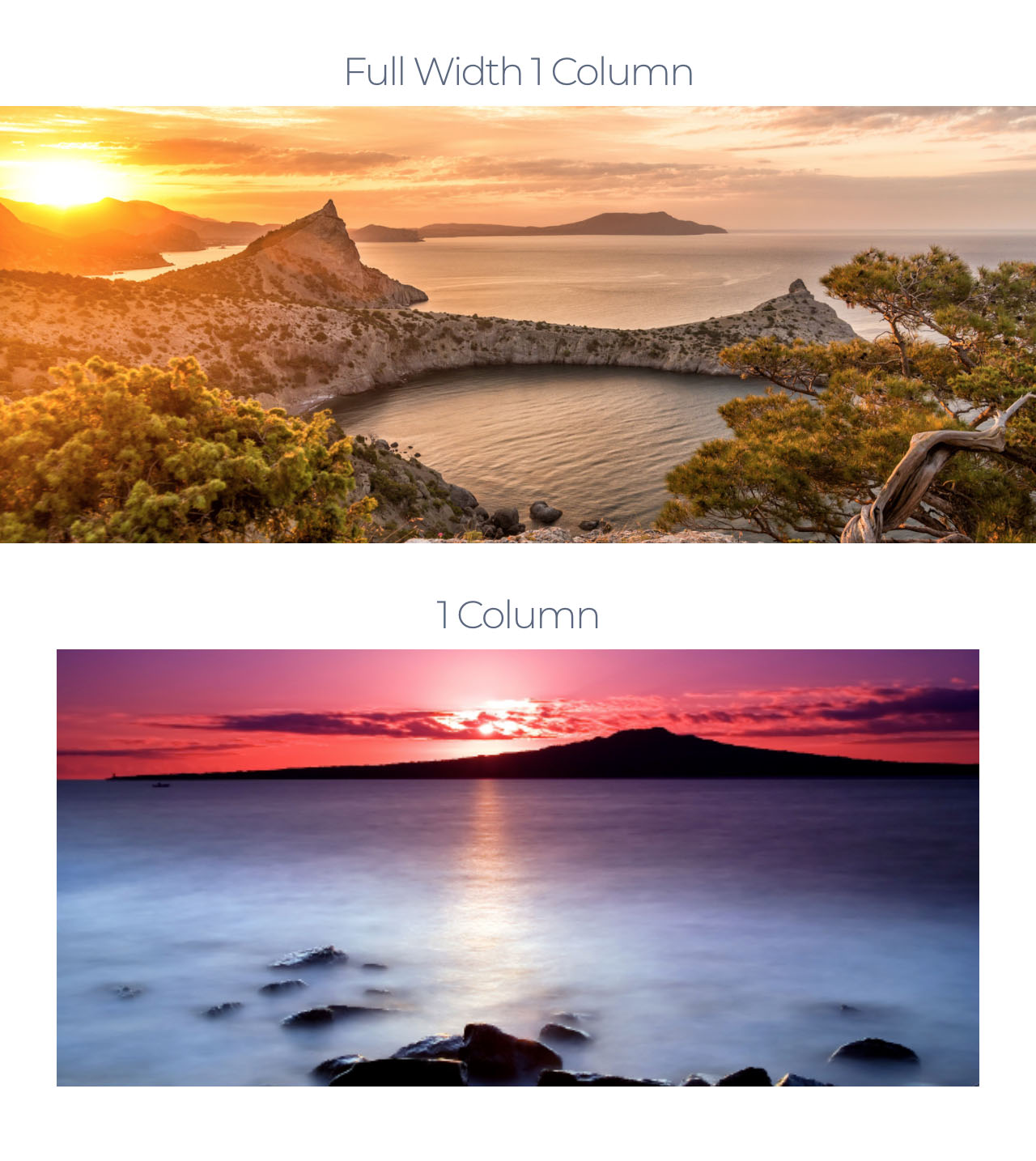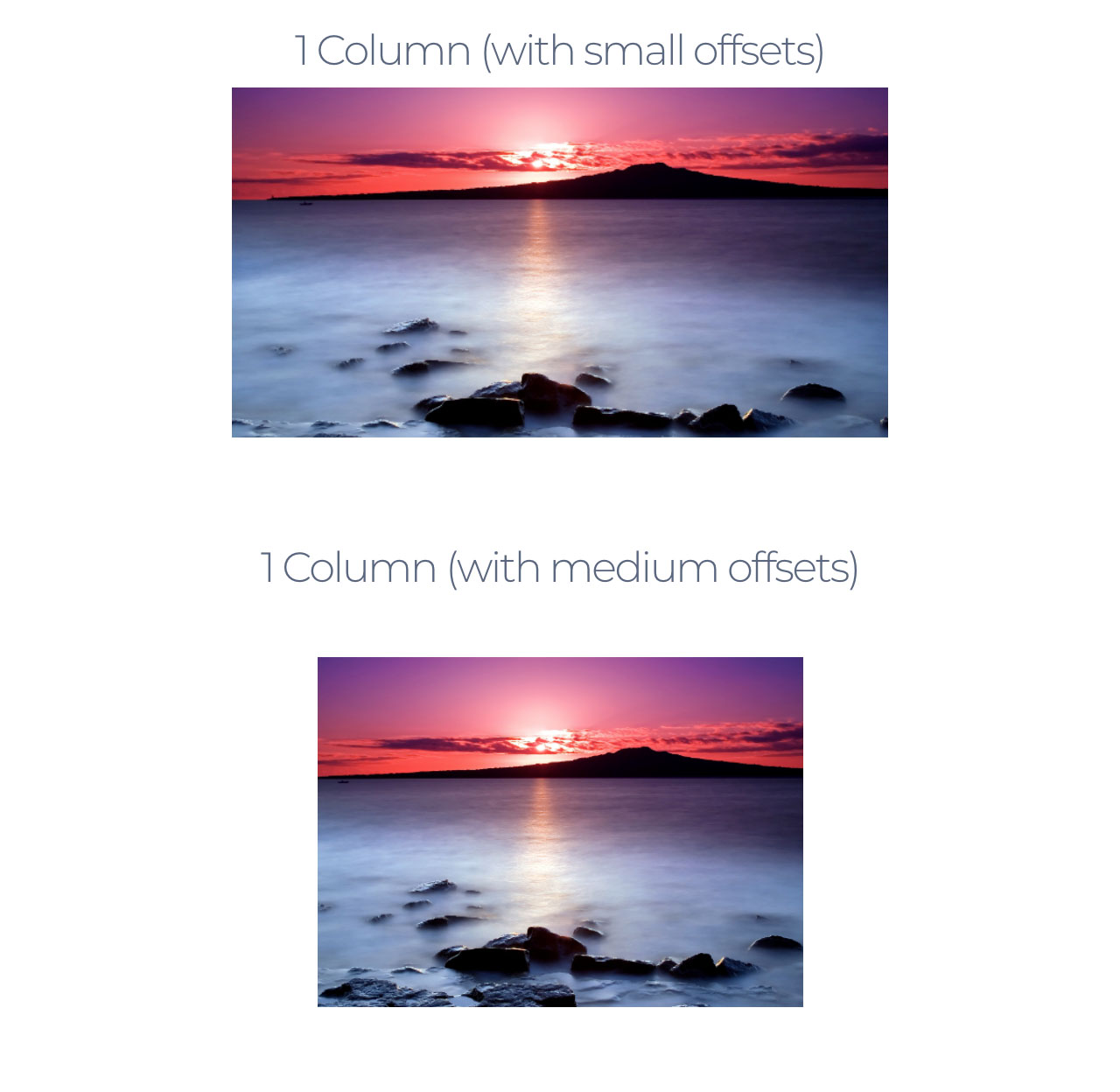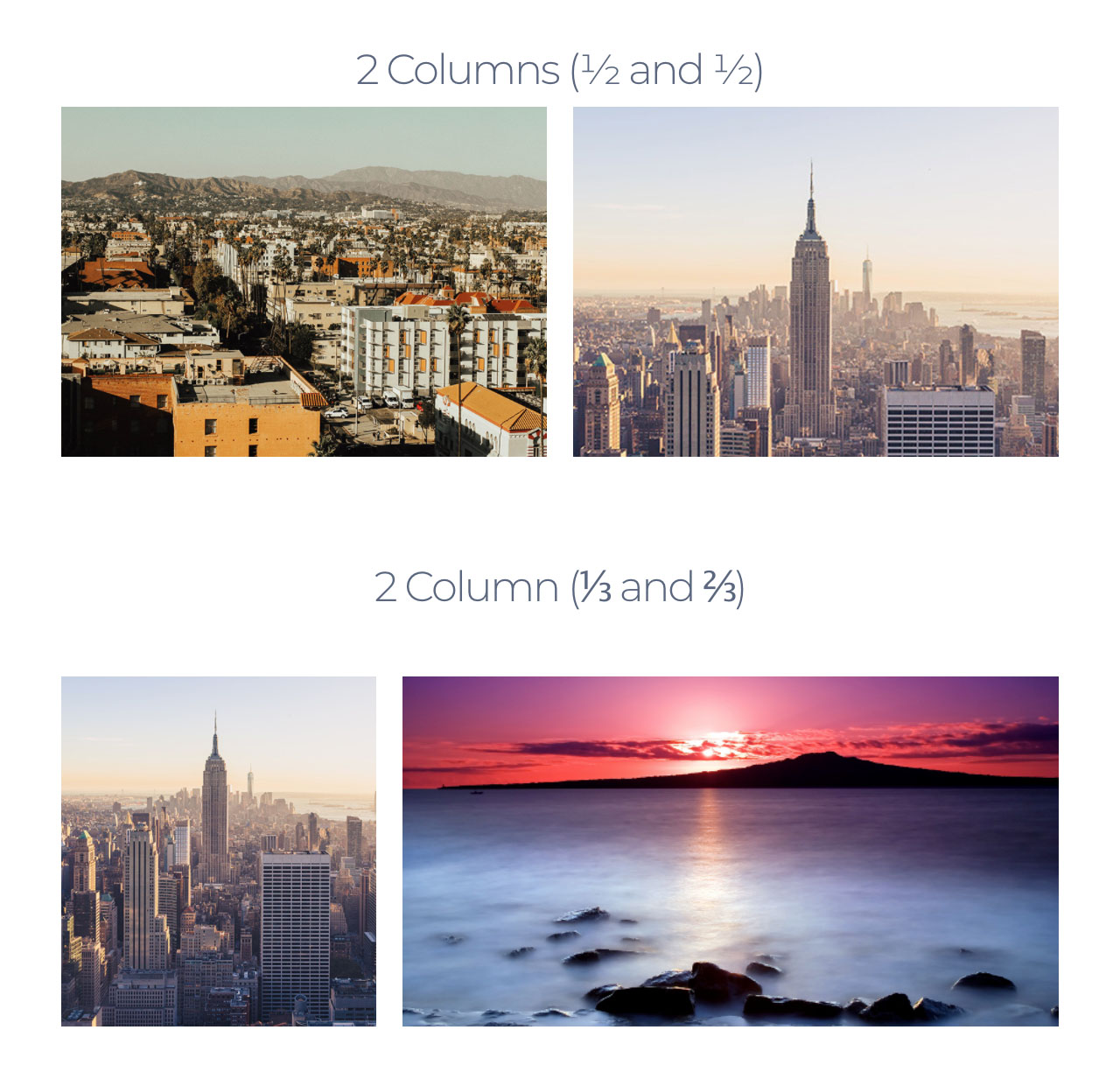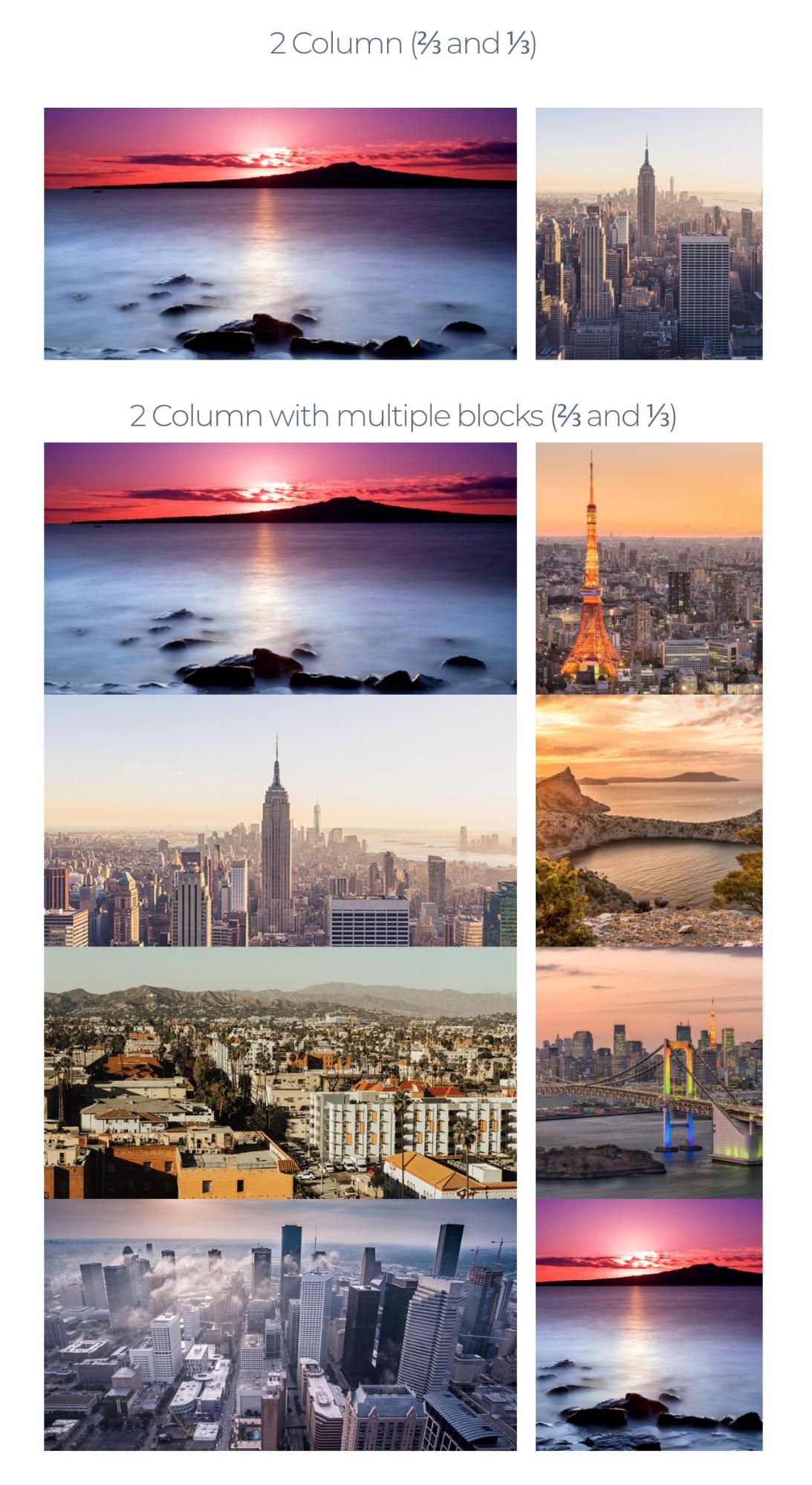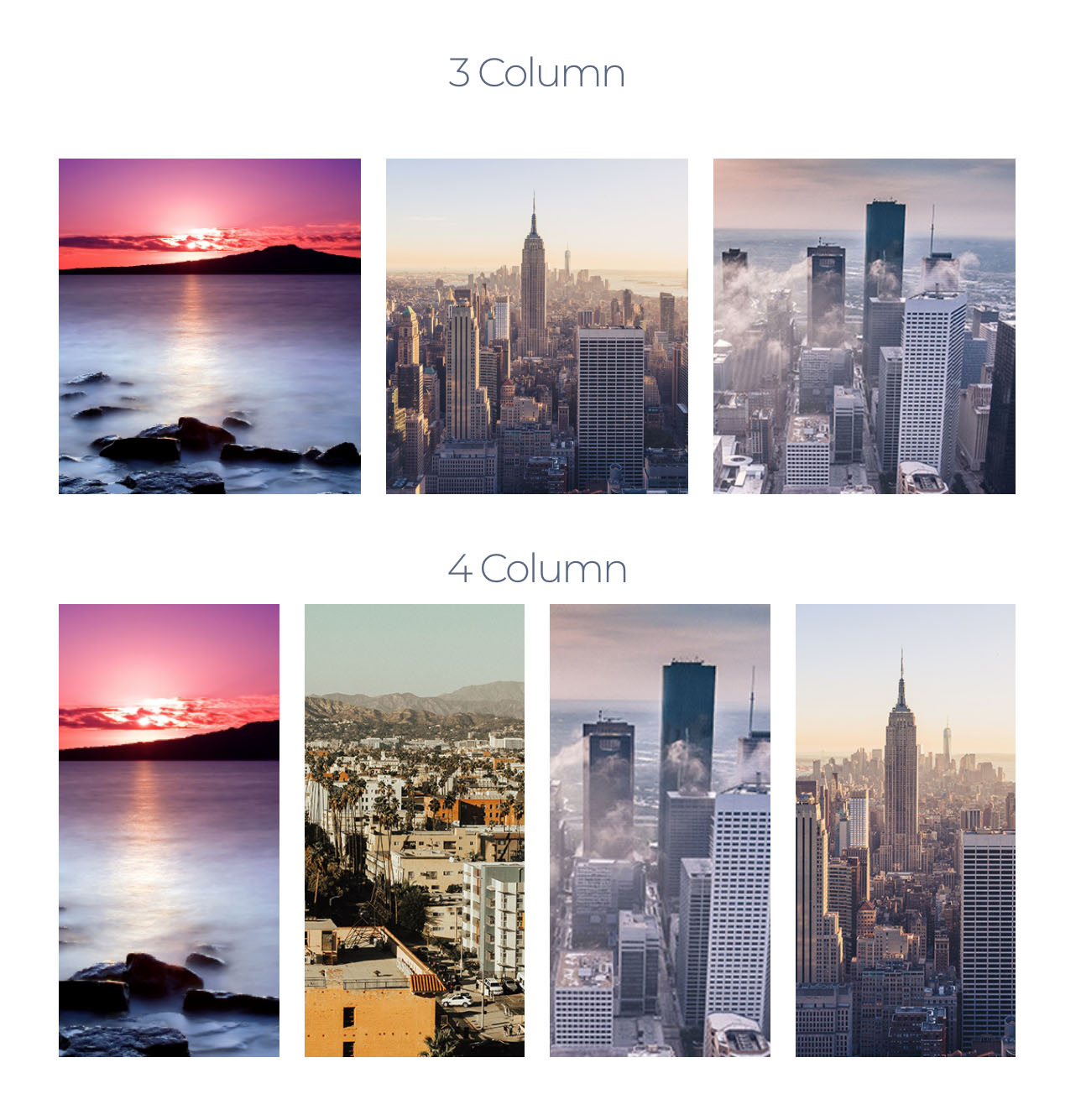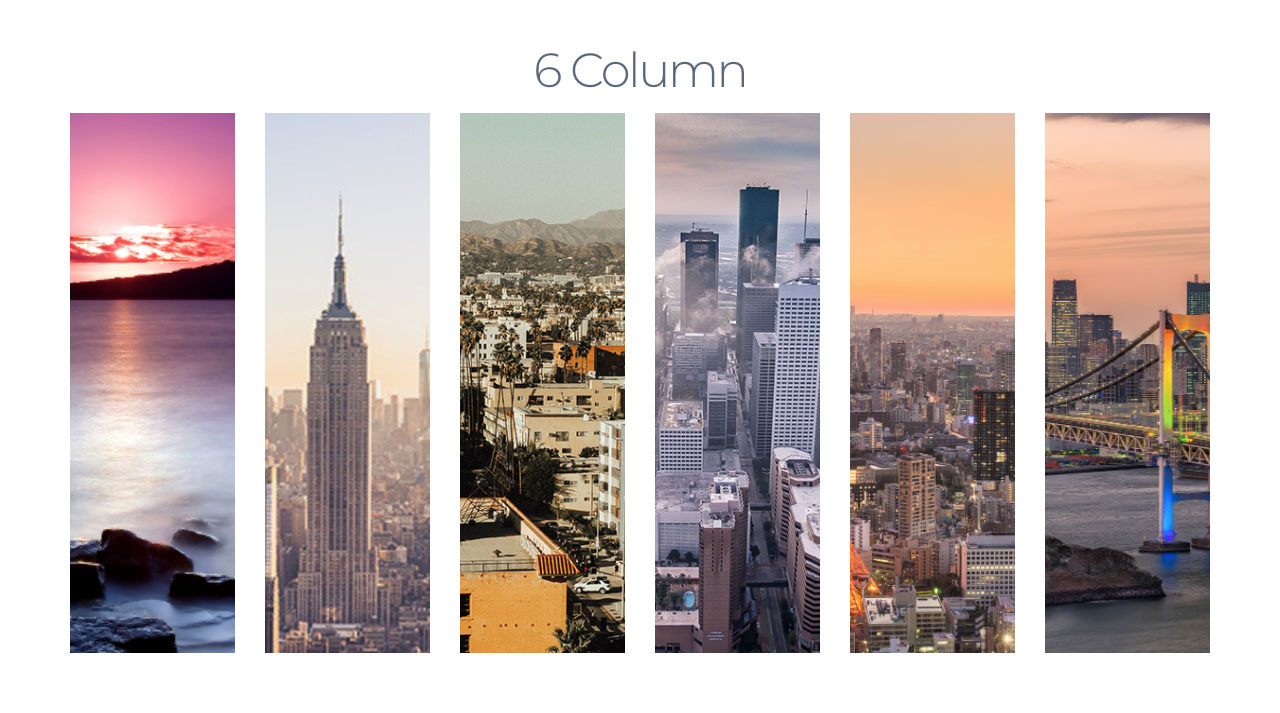 Content Blocks
With rows and columns in place, you can fill out that framework with a variety of content.
A column can contain one or more content blocks. A content block can be comprised of text, an image (as seen in the examples above), a video, a job description, or any one of the number of content block types we highlight in this document.
In the example below, which uses the Add Row with 2 Columns and multiple blocks option with the ⅔ : ⅓ width ratio, you will see a mix of text and images content blocks. For more information on the types of content you can add to columns, refer to content block types.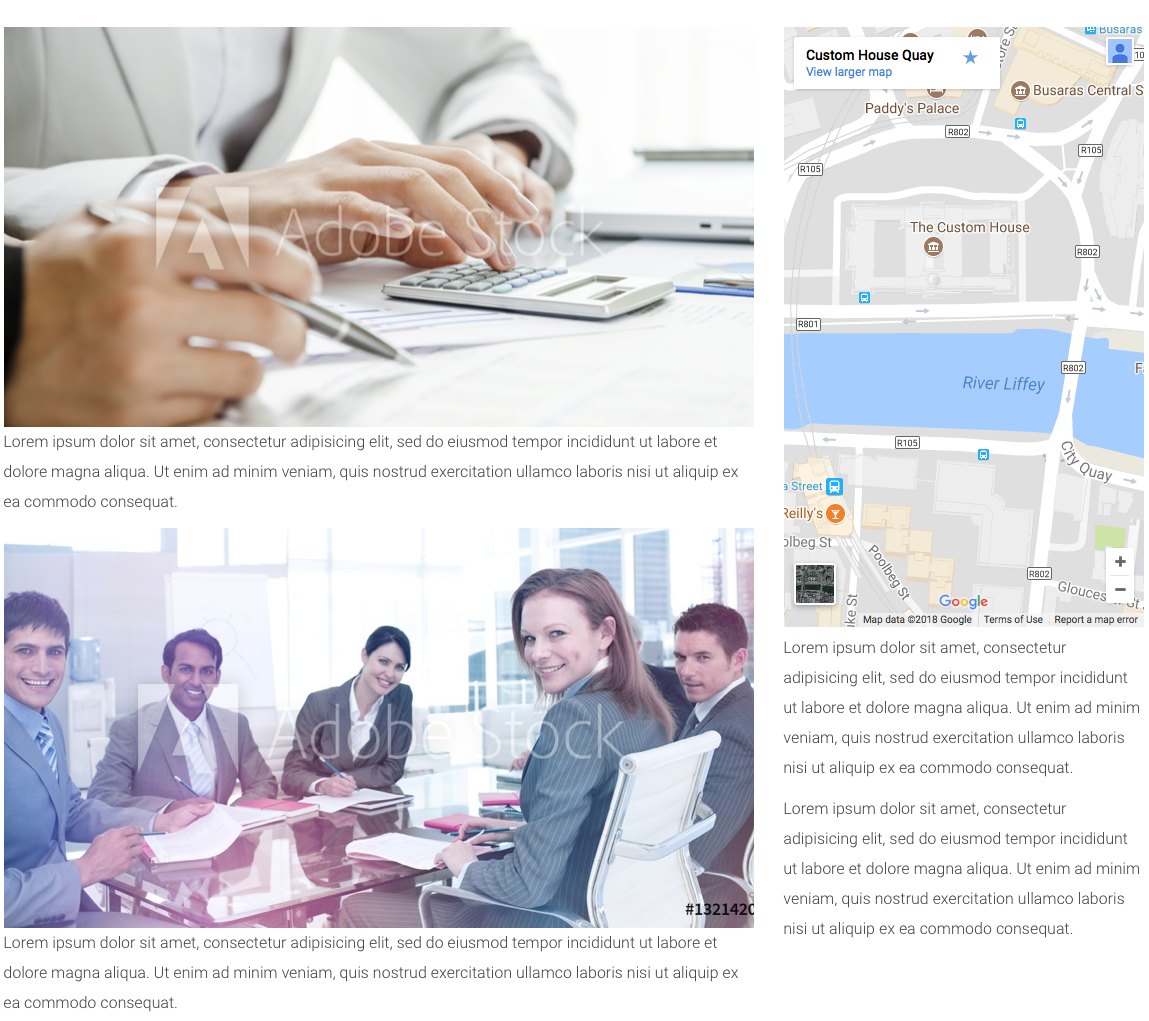 Grids
The rows and columns format is ideal for creating grids - a popular layout for many clients.
You might choose to include a 3 x 3 image grid, for example, that links to additional landing pages with information on specific departments, as seen below.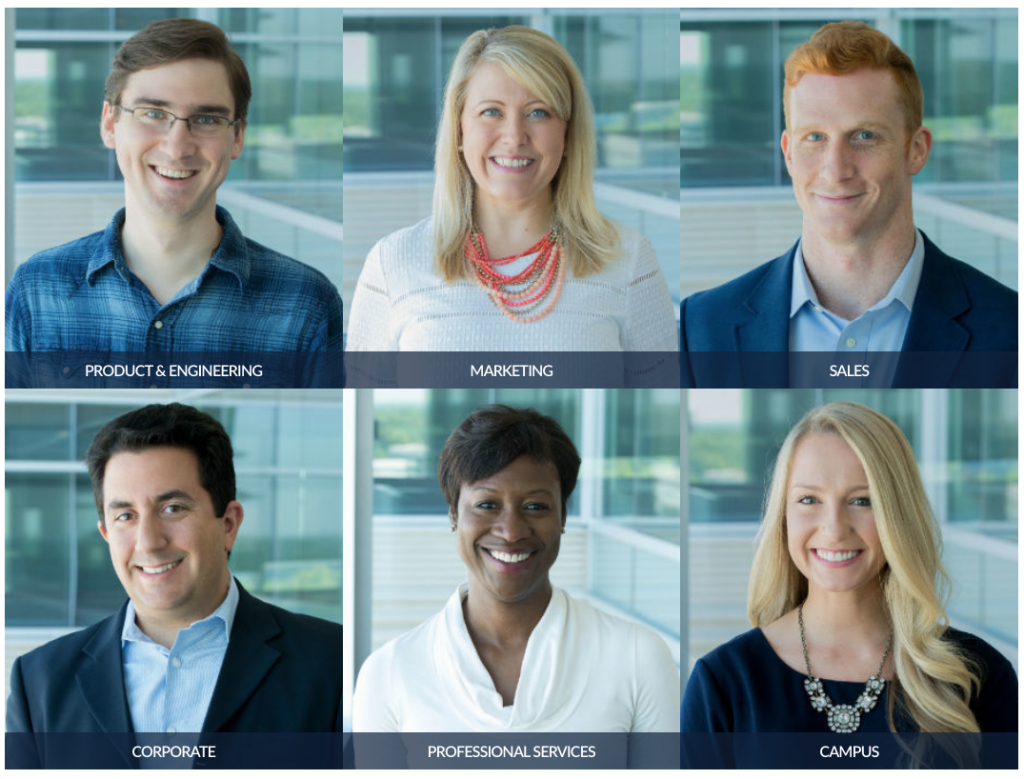 Currently, a grid can be comprised of up to six columns including any of the available content block types.
Padding and Margins
You can use the Padding and Margins tools to increase or decrease space between rows and around content blocks. To edit the padding and/or margins on your page, click on the Edit row pencil icon in the top right corner of the row and make your selections from the appropriate drop downs.
Inside the dialogue box, you will also find options to edit the background and foreground colours of the row, and edit the CSS.