Recruitment Marketing
Public
Autofill by LinkedIn
Autofill by LinkedIn is available for use in Recruitment Marketing calls-to-action. Once enabled, not only does this feature facilitate faster, easier completion of calls-to-actions by candidates, it also sends that candidate's LinkedIn profile information over to their candidate record in the Recruitment Marketing module. With access to a more complete picture of each candidate, recruiters are able to make more informed hiring decisions with greater confidence.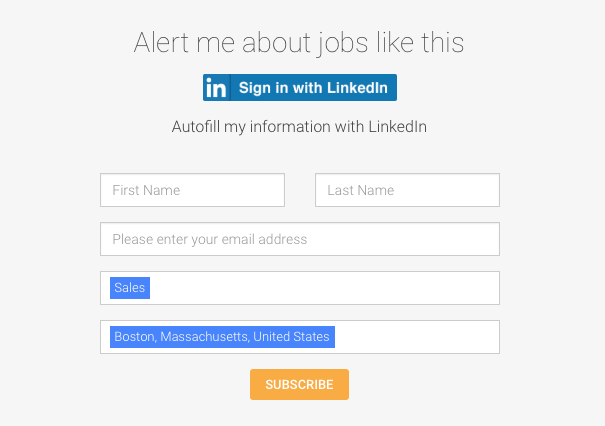 Notes
The use of Autofill with LinkedIn is optional for candidates.
Because Recruitment Marketing focuses on the pre-application stage of the candidate journey only i.e., it does not manage applications, this additional call-to-action feature is not the same as Apply with LinkedIn.
The button will only show if:

the current candidate is unknown (such as a prospect) and
the current candidate has not previously authorised LinkedIn
Enabling Autofill by LinkedIn on a call-to-action
From the side menu, under Content click Calls-To-Action.
Click New to create a new CTA or edit an existing one, then make sure the Show Autofill by Linkedin box is checked.
Click the Save button.
You will be redirected to the Calls-to-Action screen where your new CTA will appear, in order, on the alphabetised list.
Note: If a candidate wishes to disconnect from LinkedIn, they can do so by going to their Candidate Settings and clicking the relevant button.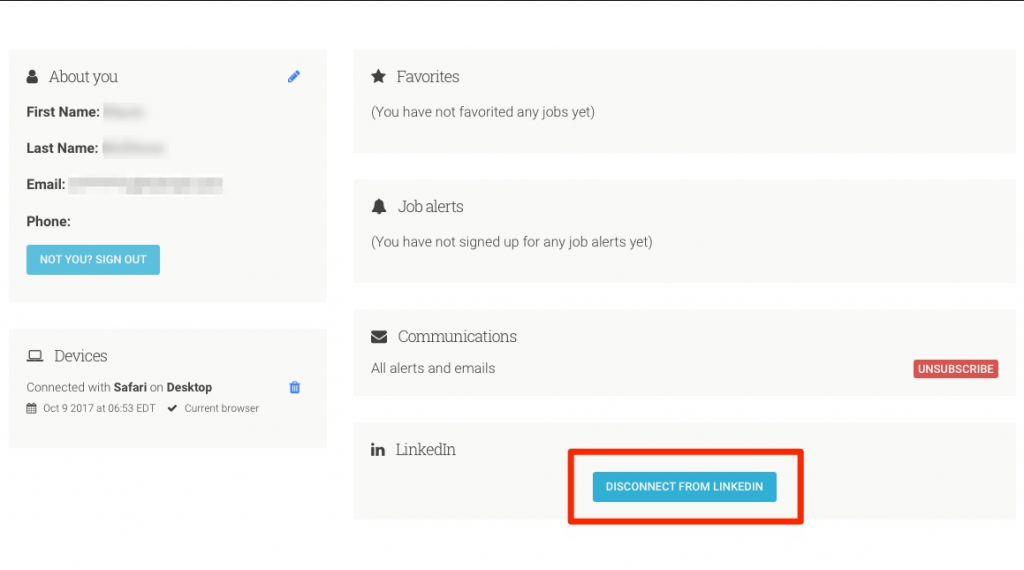 If you would like to segment and email all those candidates who availed of the Autofill by LinkedIn feature, you may do so by selecting the LinkedIn: Connected filter on the All Candidates & Applicants screen.
For more information refer to Creating a list in Recruitment Marketing.