Public
Overview
A static template is not a recommended option for our clients. Yet it may be a suitable solution if :
your organisation cannot have a dynamic template built, and
the website/branding is not prone to change, and
there is minimal navigation to the rest of the corporate website from your careers pages.
To achieve this, PageUp can take a copy of the header and footer of your current careers website. This means PageUp hosts all of the files required for the header and footer of your website. All HTML, images, stylesheets and JavaScript.
Importantly you will need to notify PageUp of any changes to your menu navigation, so we can manually update the template. There may be a cost associated with any changes PageUp needs to make to the static templates.
The below diagram illustrates a typical static hosting setup.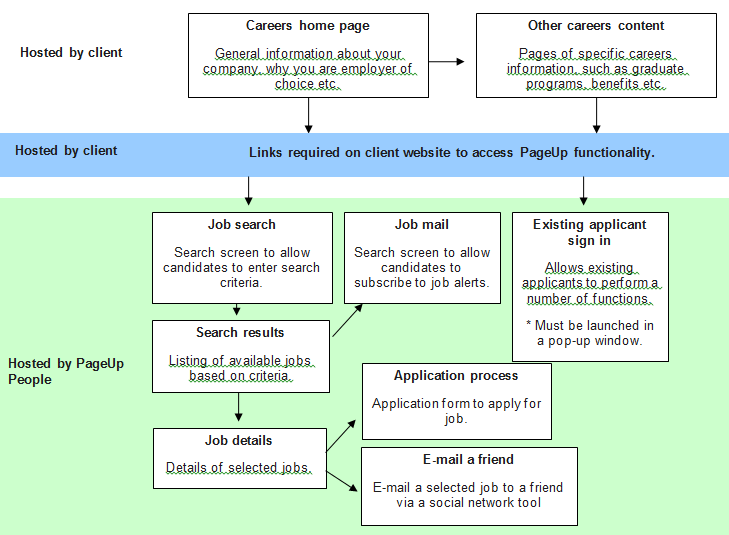 Header and footer requirements
You will need to reference all links to images / css and JavaScript with absolute url's, as your header and footer content will be sitting on a separate domain and still need to access files from your server.
You may also want to reference to our default css and JavaScript and then build on from our default. To do this, simply include the {css} tag in the <head> section of your page template.
Examples