Recruitment Marketing Public
Your recruiting content pages are built using a framework of rows and blocks. There are a number of different types of Content Blocks available, including text, image, and video.
The Block Analysis report then gives you a clear and colourful indication of how your content is performing at an individual block level. With different colours used to depict different levels of engagement, block analysis lets you see quickly which blocks in your pages are working effectively to engage candidates.
From the side menu, under Reports & Logs click Reports.
Click the Pages tab.
Scroll down to the Page breakdown section.
Click the name of the relevant page, for example: Home.
Under the Home section, click the Block Analysis link.


If a webpage visitor has accepted cookies, the system can track their performance behaviours. It can see where their mouse is hovering, what they're clicking, or if they've filled out a CTA. The system then aggregates that data to get the interaction statistics for any of the pages.
Each of the content blocks on your page will be shaded red, yellow, or green, depending on the level of candidate interaction that block has seen - low, medium, or high, respectively.
Scoring is calculated based on that block's performance in relation to other blocks within that campaign.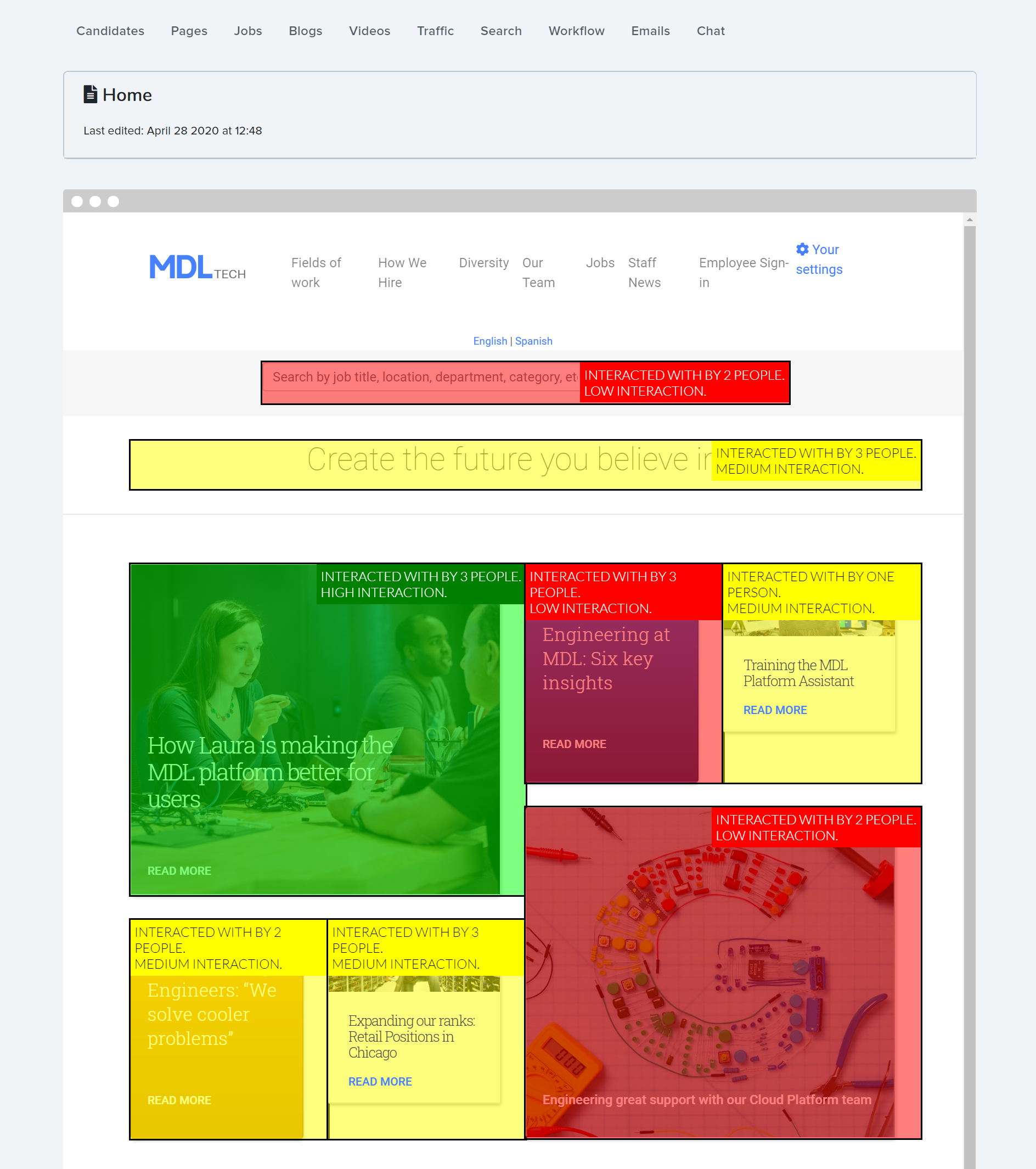 For information refer to Recruitment Marketing Page Editor.